Landon Tucker, CEO of Honest Networks helps us navigate the current state of multifamily connectivity. He touches on how 5G is changing the connectivity game and the notion of connectivity being as ubiquitous a utility as water and electricity.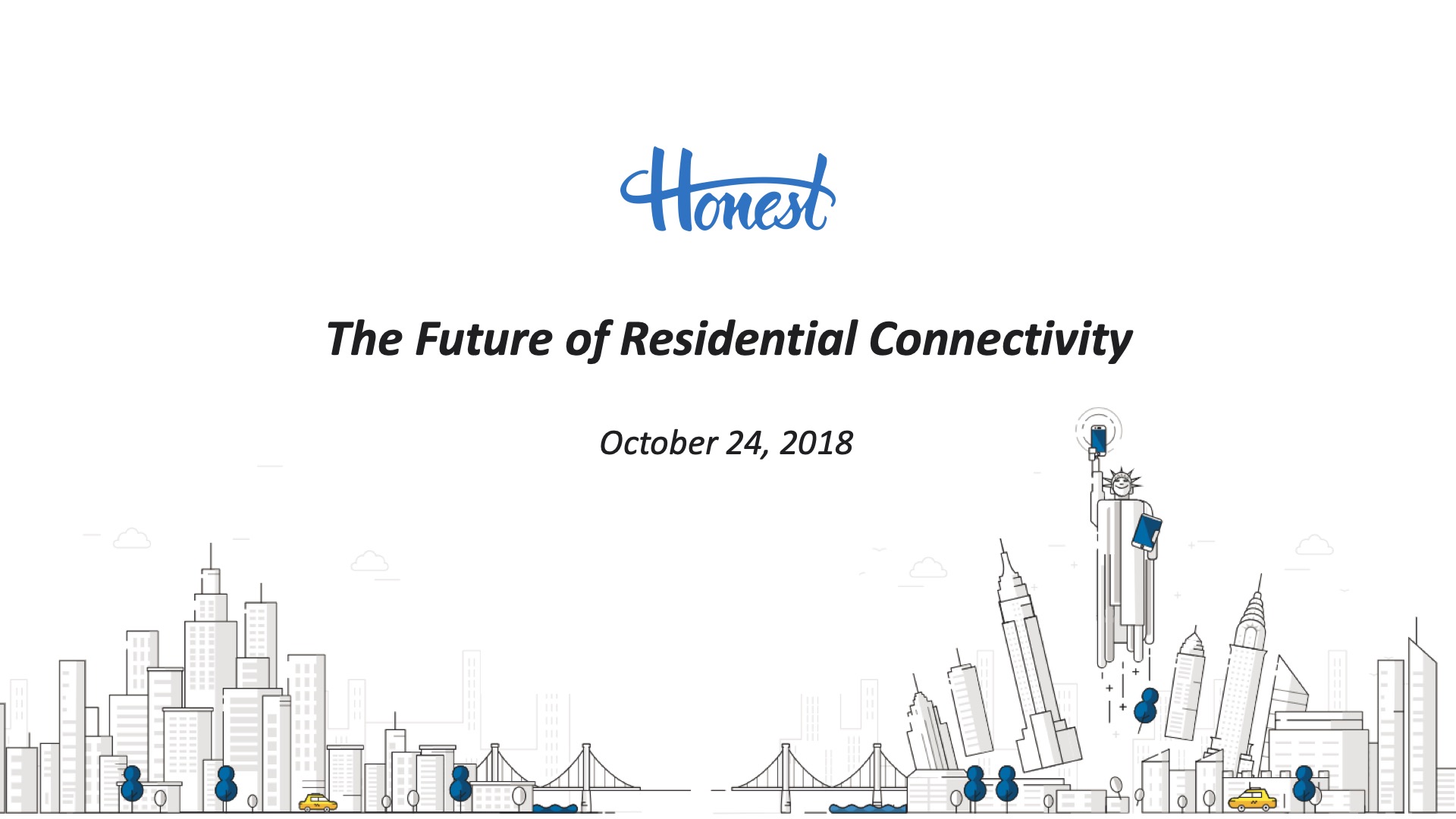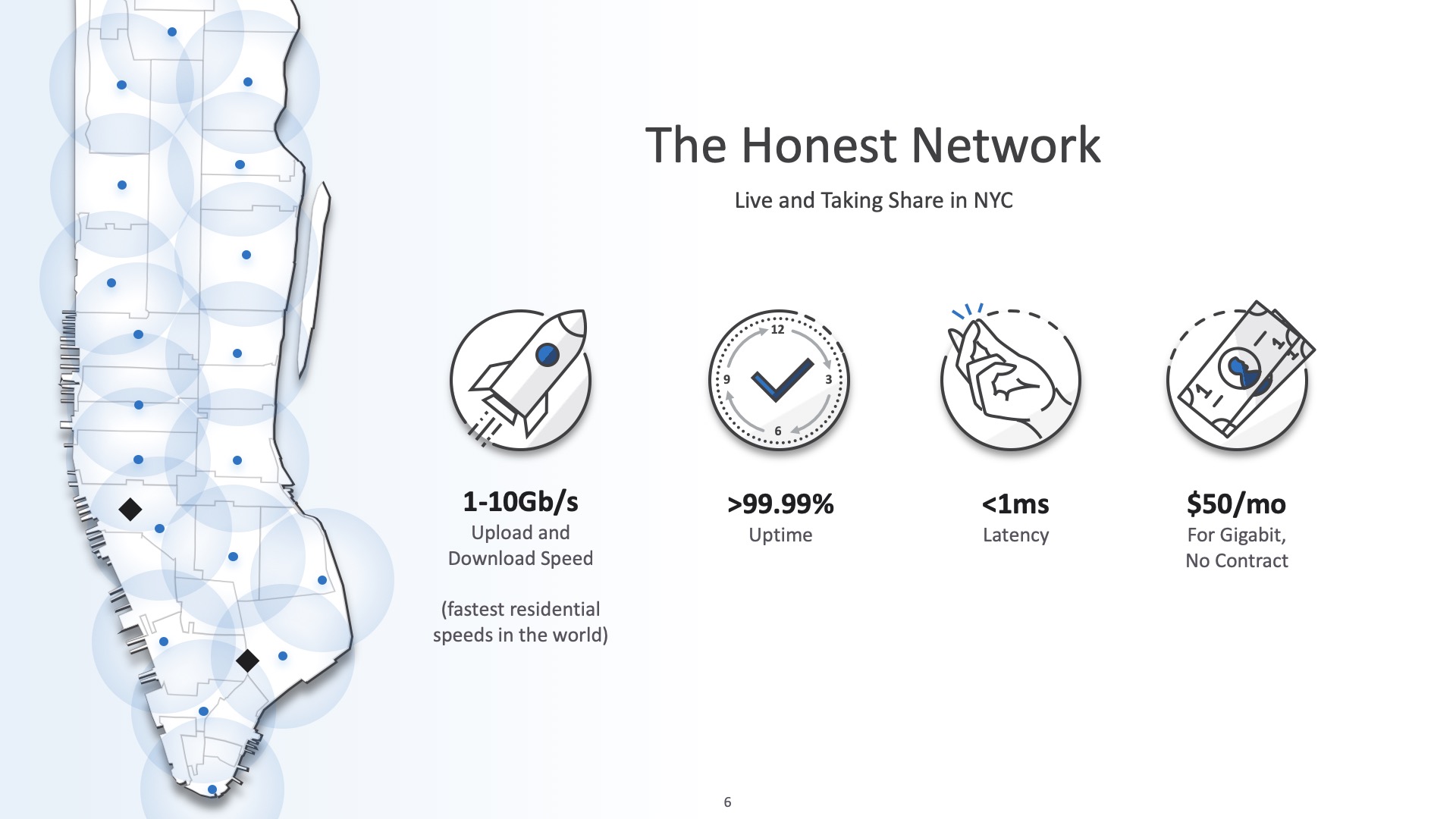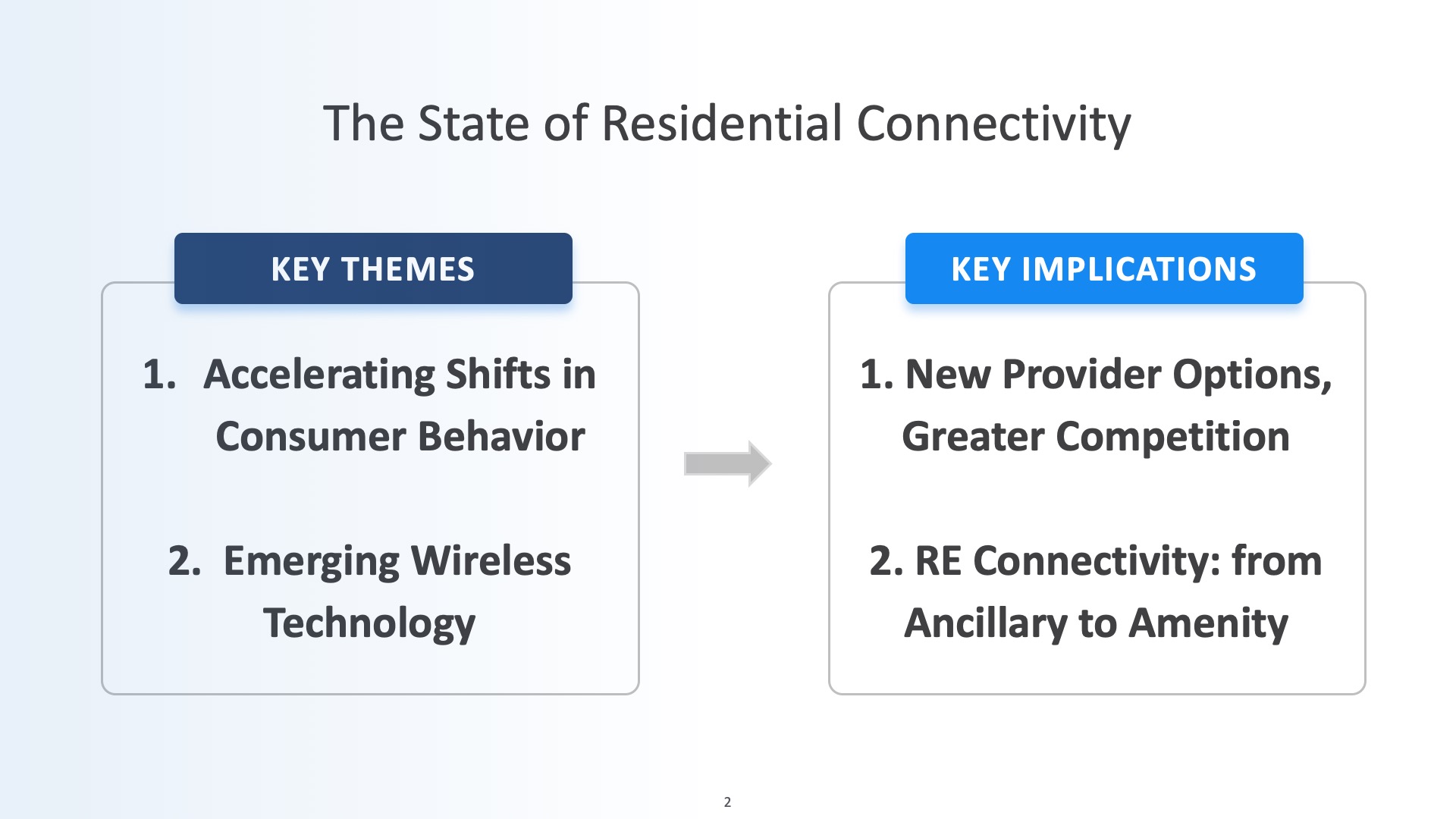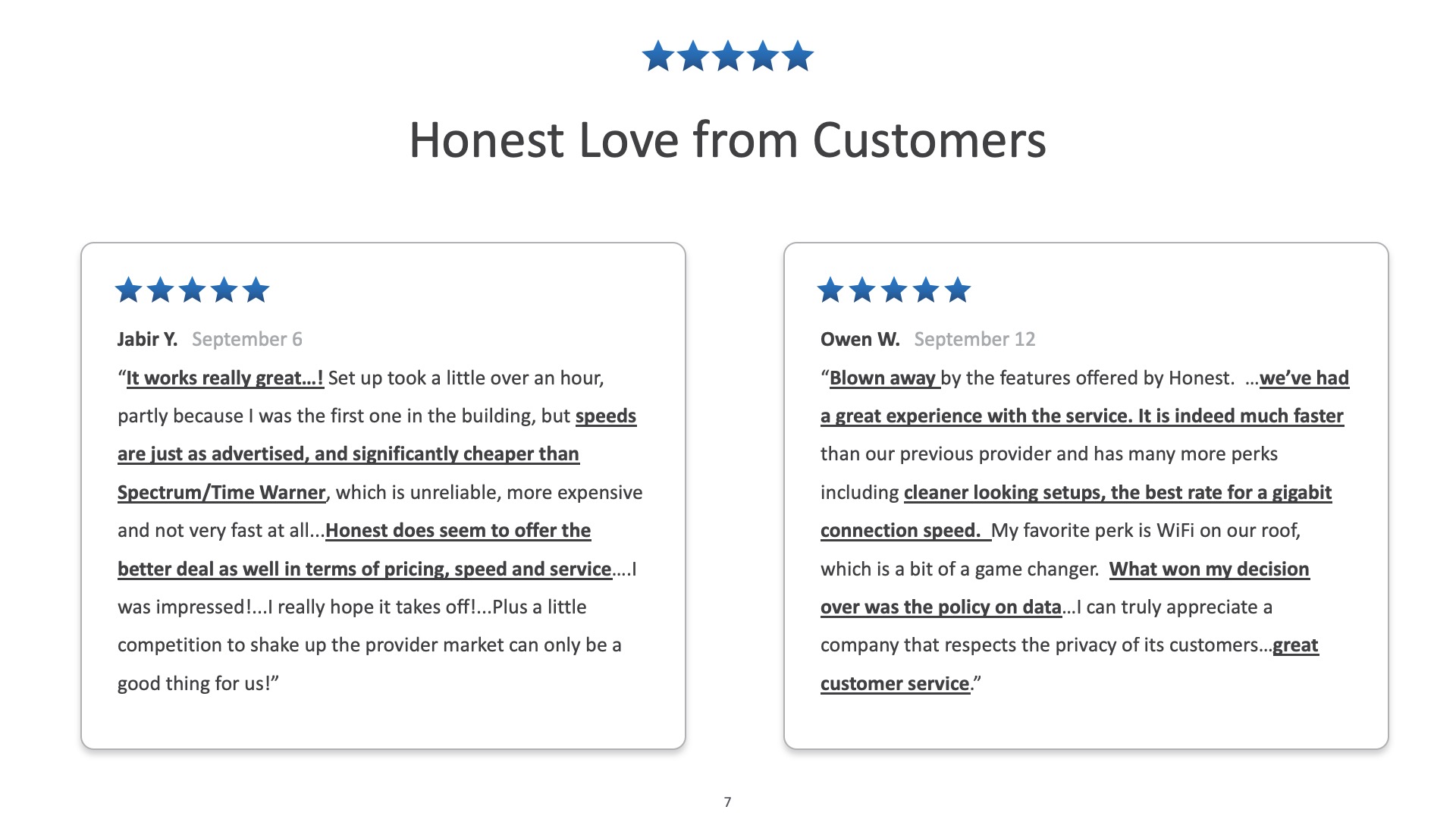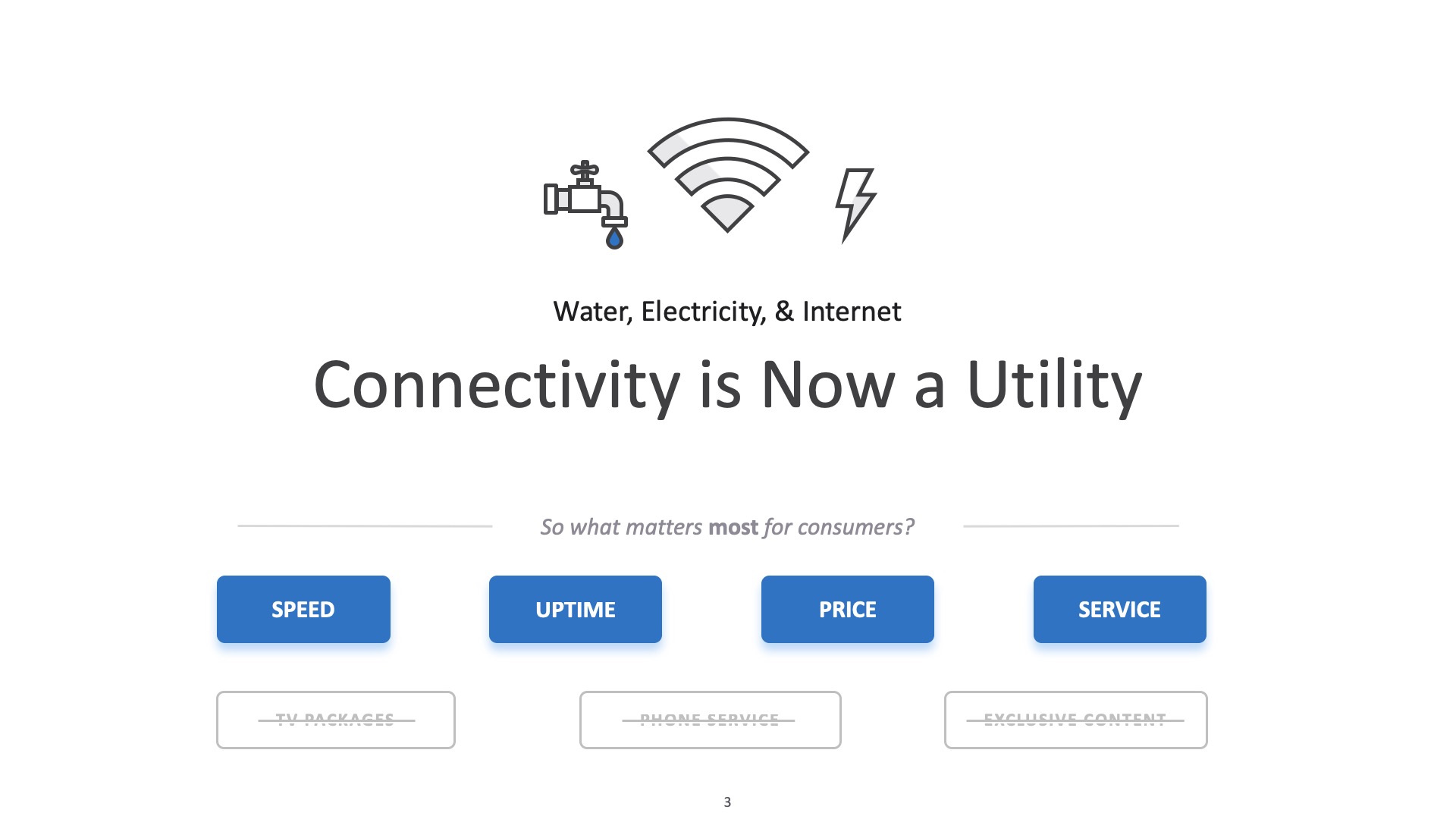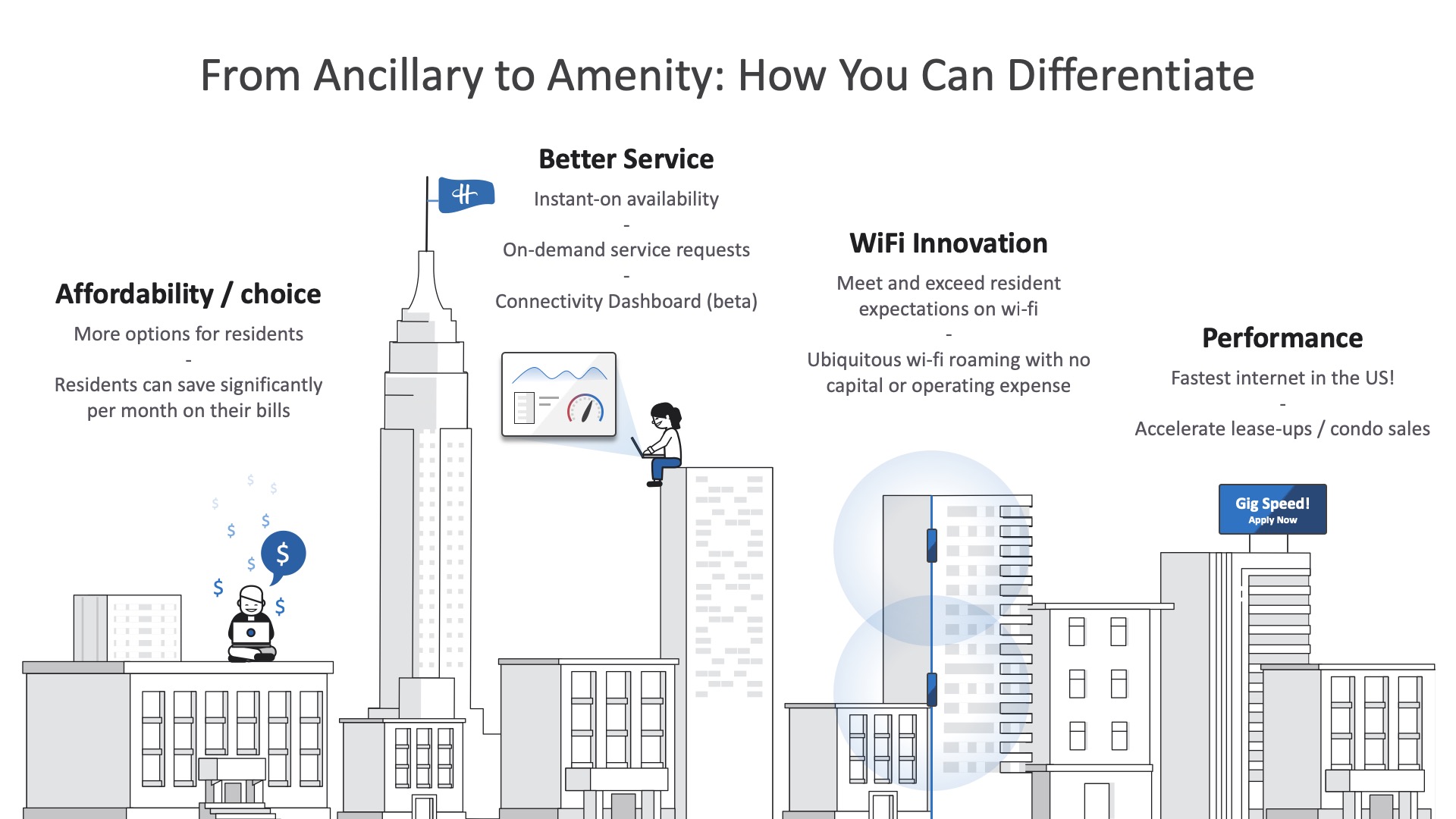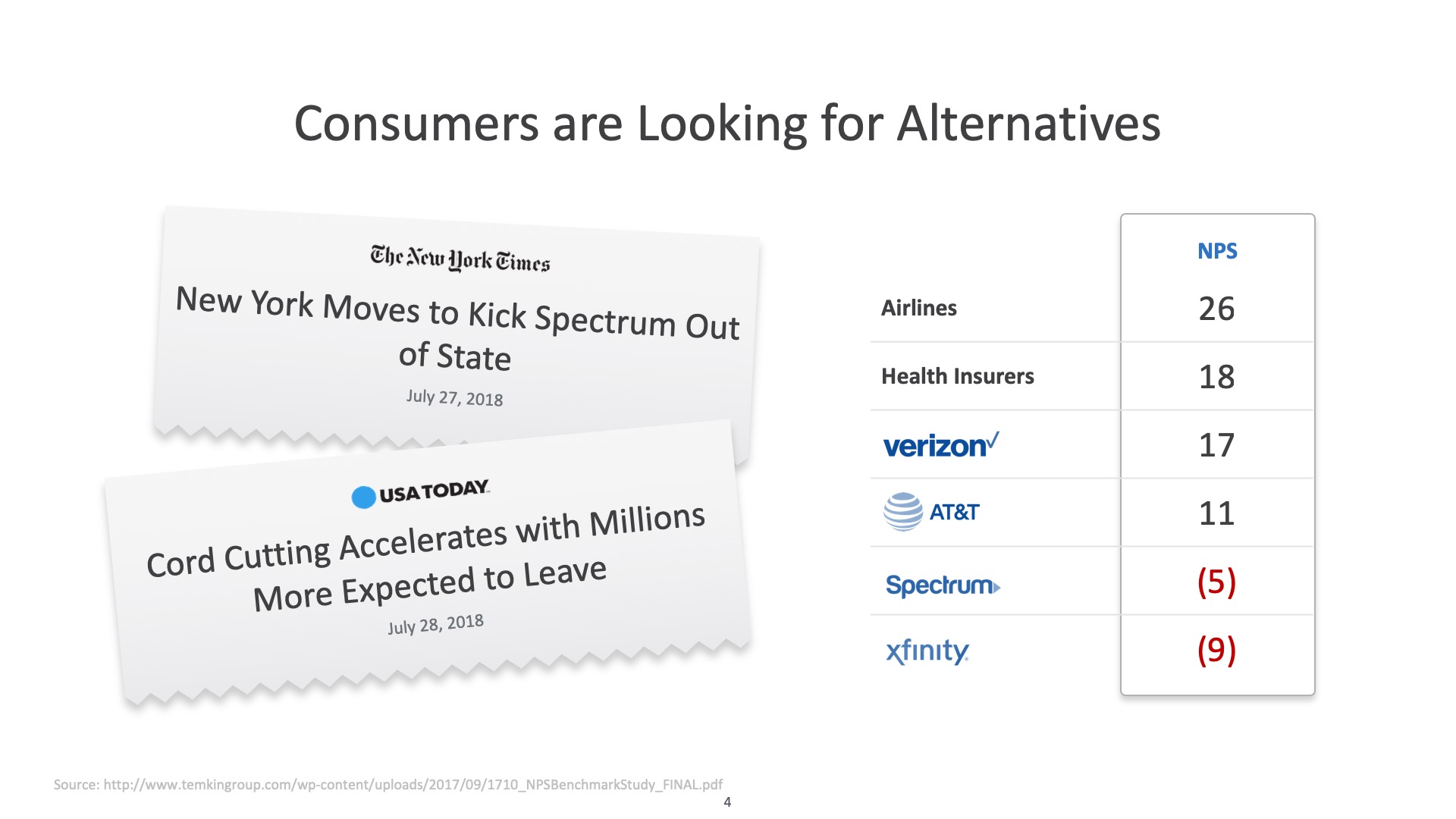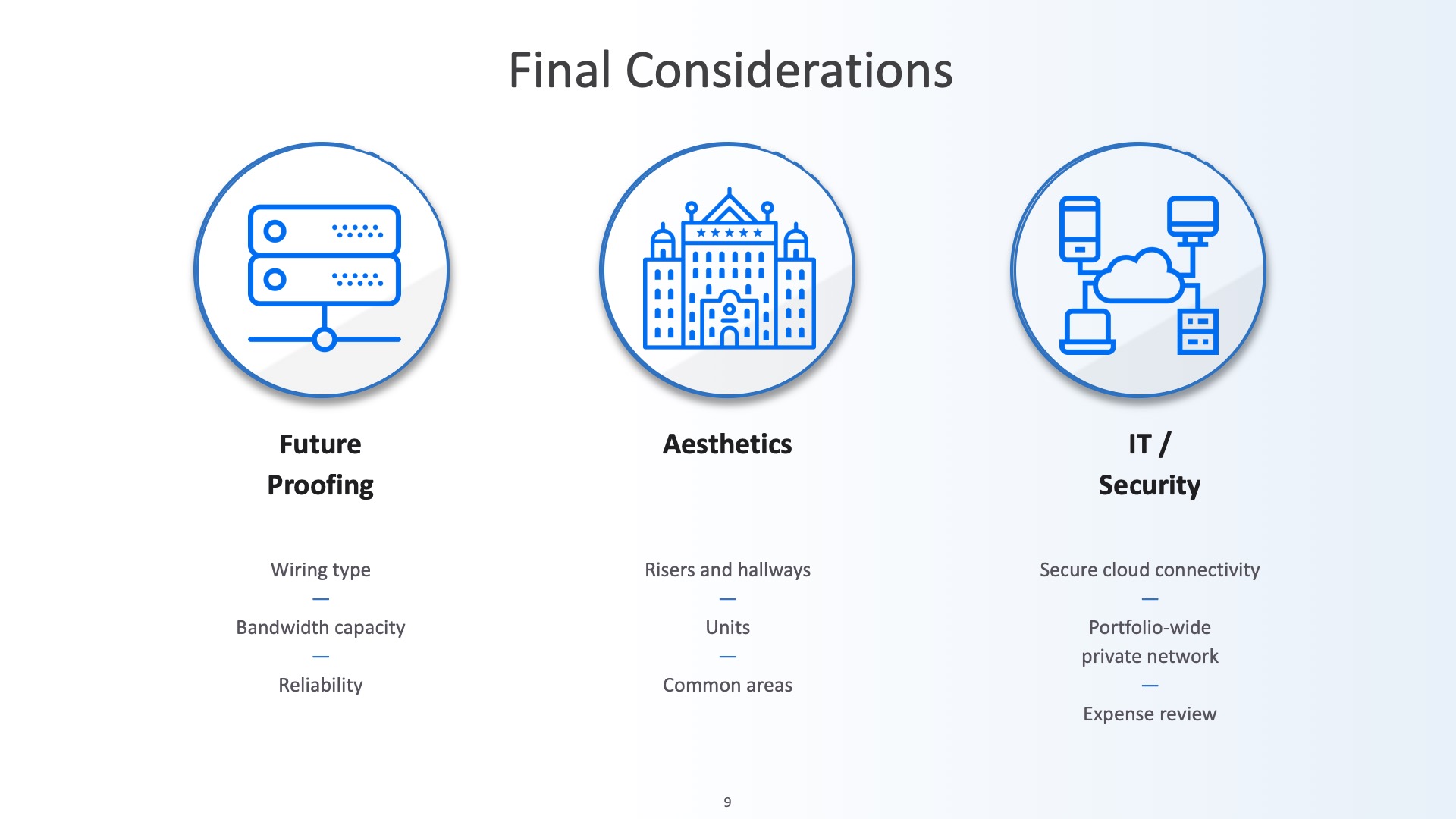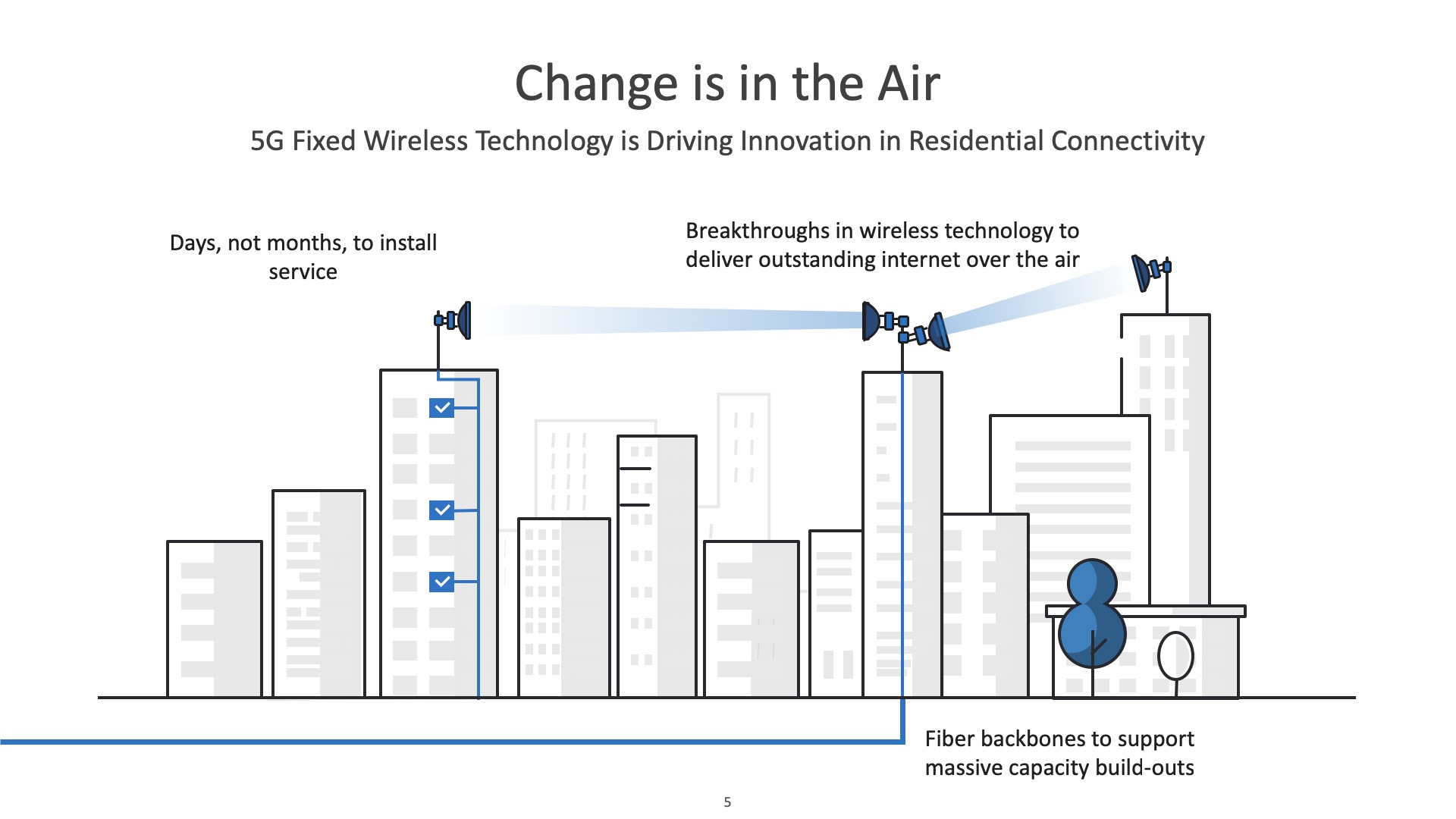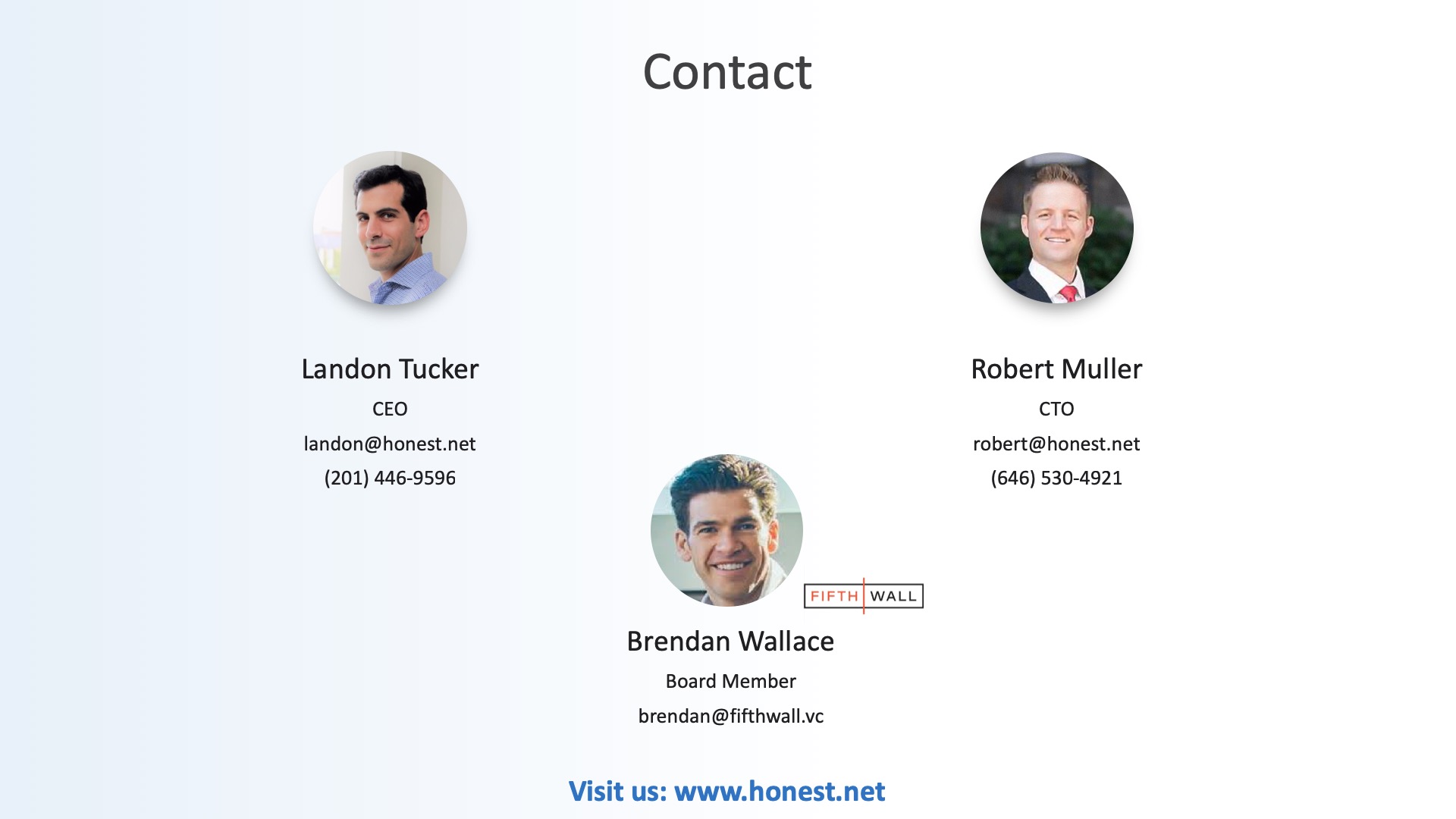 VIDEO TRANSCRIPT:
My name is Matt and tucker with honest networks and I'm here to discuss the future of residential connectivity. Really exciting time for connectivity because we are at the epicenter of two trends. The first is accelerating shifts in consumer behavior, how consumers are consuming content and we are also in the midst of the very early stages of 5G technology. The ability to use wireless technology that's becoming very efficient to effectively recreate and build on the incumbent business models and do it in a much more efficient and friendly way.
For real estate owners and managers the key is not only will there be new service providers that have a lot more new innovative business models, but what we're also going to see is a real opportunity for differentiation in terms of residential connectivity. What we're seeing is that property owners and managers are looking to use connectivity to drive relative positioning with the new and and existing tenants are using connectivity to really differentiate their product and drive pricing and value. They're also using it to improve tenant satisfaction. In terms of consumer behavior, what we're seeing is that there's an accelerating shift in terms of cord cutting that we have. More and more Millennials and Gen Xers are getting rid of cable. In fact, 94% of 18 to 29 year olds are primarily streaming and they're not doing it for price. They're doing it because they see less perceived need for a cable television package. And what's really interesting about that is when you have this massive cord cutting you see a transition in connectivity. Internet is no longer complementary to a cable television package.
It's actually a utility in and of itself for building owners. It's as ubiquitous and as important as water and electricity. So what's actually happening though is that consumers aren't really happy with what they have now. They are being pushed to bundle product. They're being trained to have an internet solution in their building that's built on promotional offers. And because these companies in your buildings today, the larger cable companies and the telcos, they haven't had to build a really great customer service culture because they've been effectively monopolies. What's really exciting is this is about to change in a dramatic fashion. And what we're able to do now with the combination of fiber optics and 5G technology is to effectively build and improve upon and recreate what the cable companies and the telcos have done in building out a new great Internet network over the air and in the streets. And if you deploy internet networks in this way, it's a massive improvement in terms of efficiency. It's an incredibly capital efficient way to build out networks and it's also a very timely way to add connectivity to your building.
You can be installing new internet networks in days or weeks not months or years. You all have internet in your buildings. So the question you might be asking is, Is this better or is this the same or worse than what I already have in my building? Let's go back to what we said before which is if internet is becoming a utility how do we think about valuing the utility of a utility. We think about the speed.
This is Honest Networks we're the fastest residential internet provider in the country. We offer only gigabit. One to ten gigs of capacity, fastest speeds in the world. Ultralight connectivity for fifty dollars a month or less than half of the cost of the incumbent providers. And because of the way we architected our network at ultra low latency which means there's essentially no delay in which tenants request service and then receive it. And so we're becoming an alternative option in multi-family properties and seeing amazing customer transactions and uptake in the buildings. If you see here tenants have been really excited by having an alternative choice in the building effectively saying they are blown away by the service, the price, the quality of the network they're getting. And when you have a product it's becoming utility. As a real estate owner or manager, how can you take advantage of this? How are you going to use this innovation and connectivity to differentiate your buildings? The number one differentiation opportunity we see, and this is from mom and pops with with smaller multifamily buildings all the way up to the largest developers in all of Manhattan, is performance. People want to say you come into this building and you have the fastest residential internet in the entire country because we have Honest Networks.
Imagine you have a 300 unit building. You're seeing about 140 of those units turnover every year. Take out seasonally adjusting you're looking at 12 different conversations you're having with the existing tenants who are thinking about moving out and going to a competitor. You have 12 conversations with new residents that are looking at a wide variety of buildings. If just a few of those say oh you have the fastest Internet in the entire country and you're able to convert them into your building and drive occupancy and drive rate, that's a homerun for you considering that we're actually free for building owners were just another option in the building. Another great opportunity for differentiation is on Wi-Fi. We see a massive gap between ubiquitous Wi-Fi which we believe Millennials and Gen Xers are looking for. There's a massive opportunity for instance when we bring in ubiquitous Wi-Fi into common areas, into fitness centers, rooftops because all of that is complimentary service. Because our goal was to improve tenant satisfaction in the building. Working with a new innovative provider you can have it such that internet is on. It's like water when the tenant shows up. It really drives the tenant experience having unprecedented connectivity visibility in your building could be great in terms of dealing with tenant issues.
We have a connectivity dashboard where we have API integration with all of our connectivity data so that you can know over the past 24 hours or even 24 months the speed reliability and performance of each one of the buildings in your portfolio. And then finally on the left side if you want to give your residents more choice more affordability they can often save a lot of money every month by switching to an Internet product and streaming versus sticking with the incumbent bundled product. And then some final considerations for real estate professionals are future proofing your building when you can for instance at honest we bring fiber into the vertical riser into every building we go into that future proofs the building in terms of giving you outstanding capacity and performance. But it also improves the resident experience when you have great infrastructure in the building and it increases the value of the building to you. So if you can do that and you're thinking about bringing another provider, ask about how they're wiring up their building because you want to make sure that when you're working with a new provider they're future proofing your building and really adding value to it if you're giving them the opportunity to sell into the residence. Second is aesthetics make sure you understand what equipment is going into your building. All providers have a wide variety of equipment they use and there is really great small form factor aesthetically pleasing installations that can be done now where the resident doesn't even really notice the equipment. That's something that we'd be happy to touch on more. And then finally I.T. and security.
Increasingly I know many of you are looking to get more data out of your buildings so you're looking to use IoT BMF system security systems. If you're backing that information up to a public cloud computing provider or you're using the public internet, often times if you work with a provider you can get secure, direct cloud connectivity access which prevents any risks of a security threat to your building. If you have any other questions feel free to reach out to myself or any other member of our team.
Thank you.