Jamie Hodari: A Better Way to Workplace as a Service (WaaS)
Published Nov. 2018
Jamie Hodari, CEO of workplace provider Industrious, describes the latest office strategy: Workplace as a Service (Waas).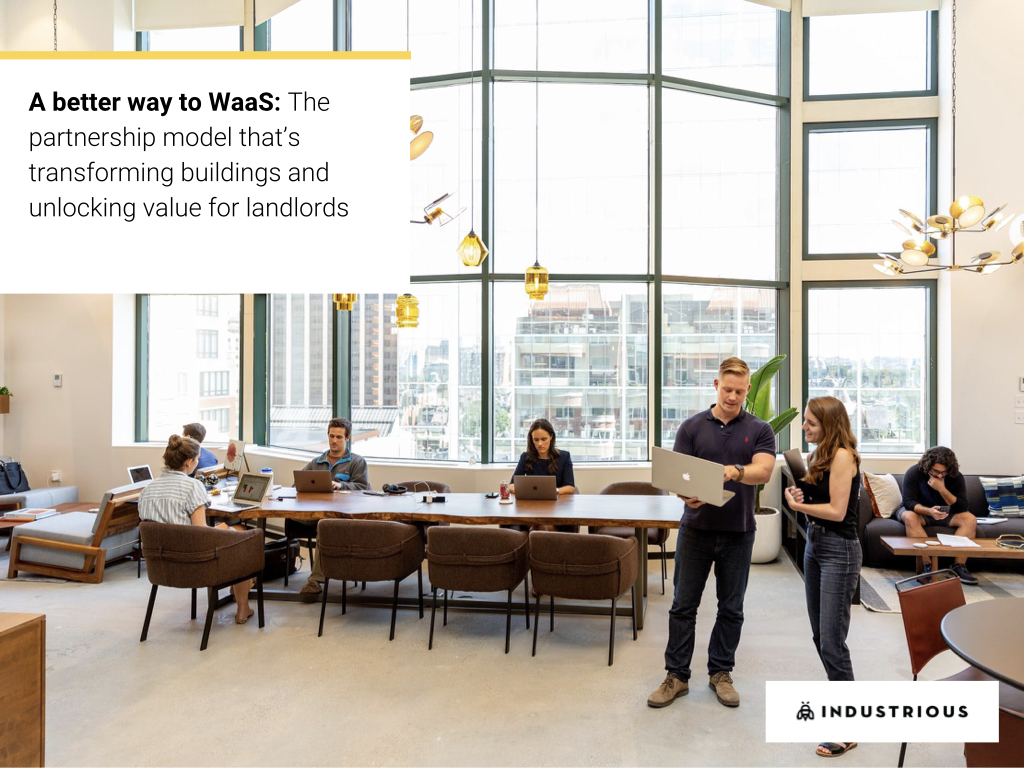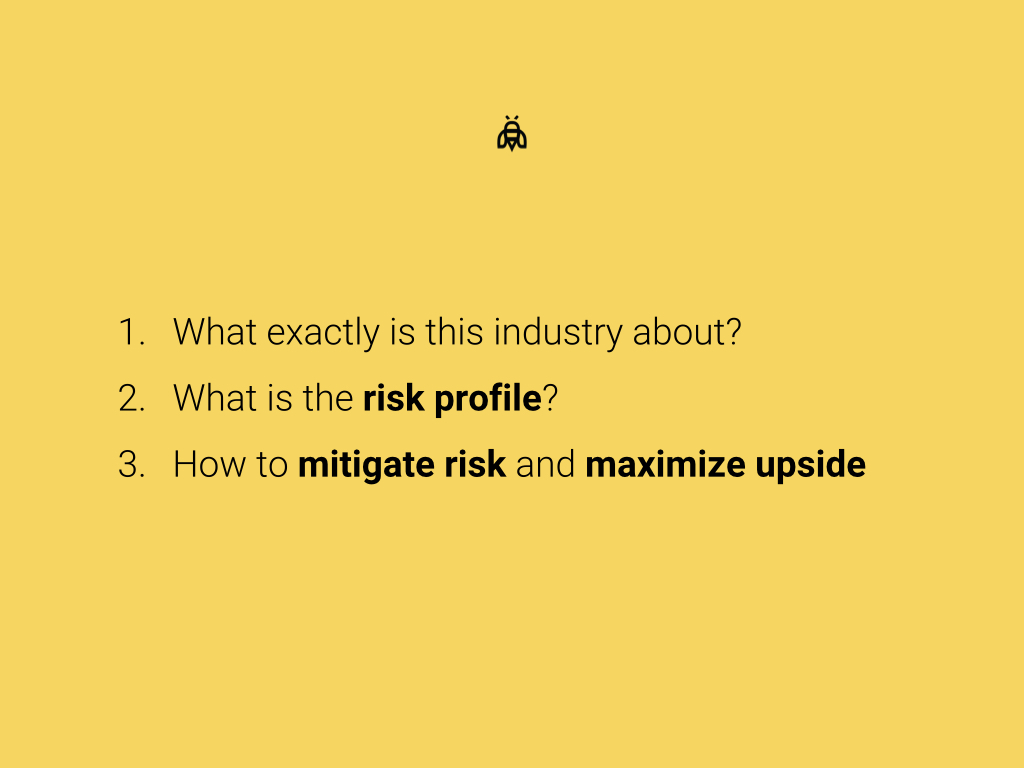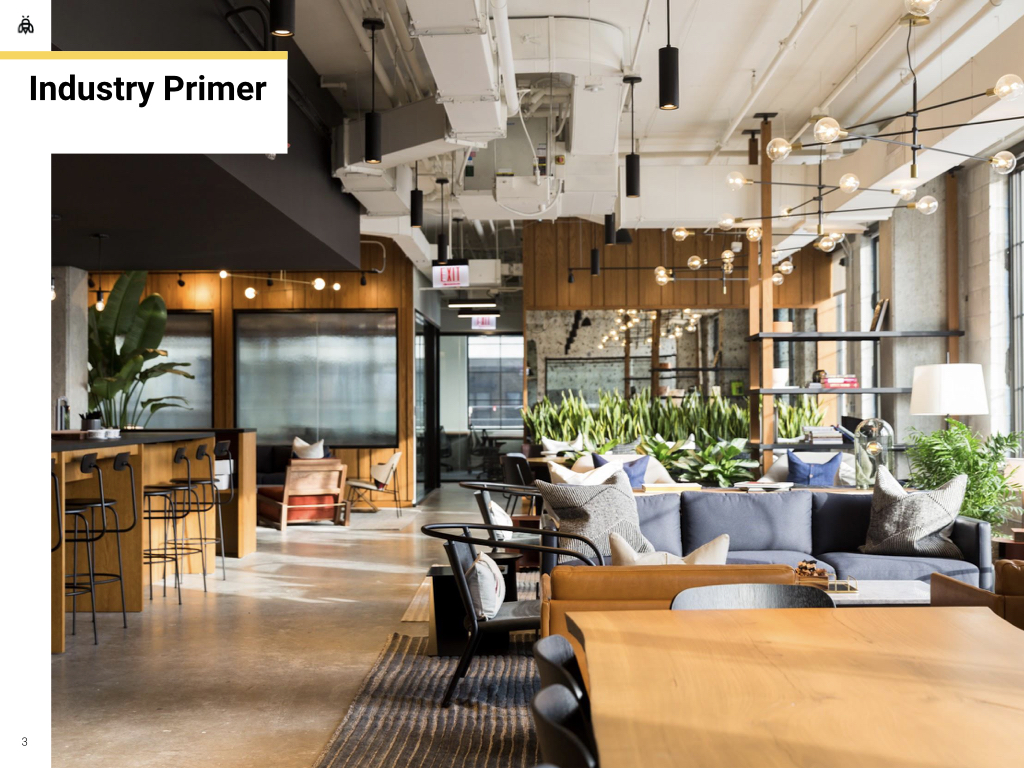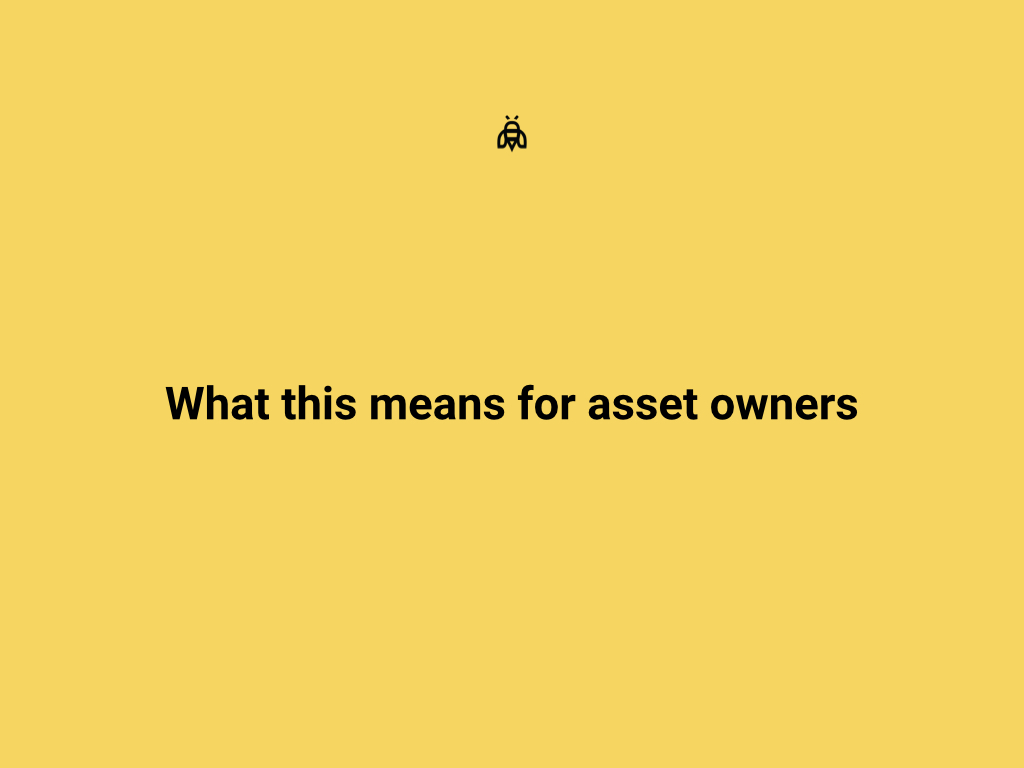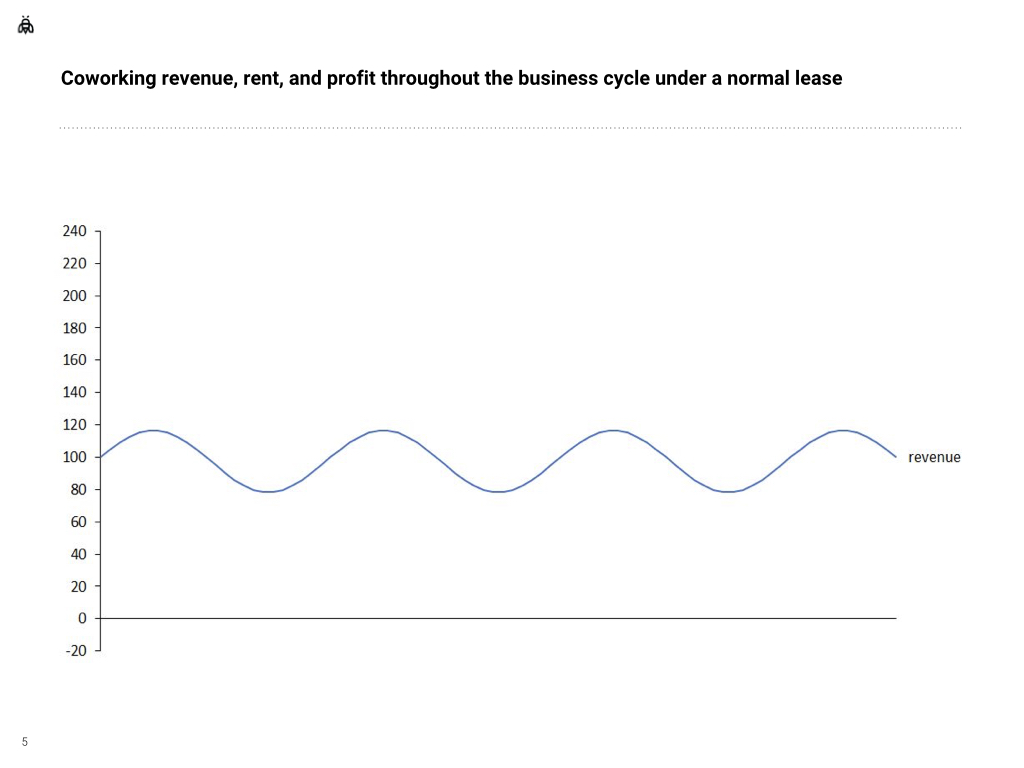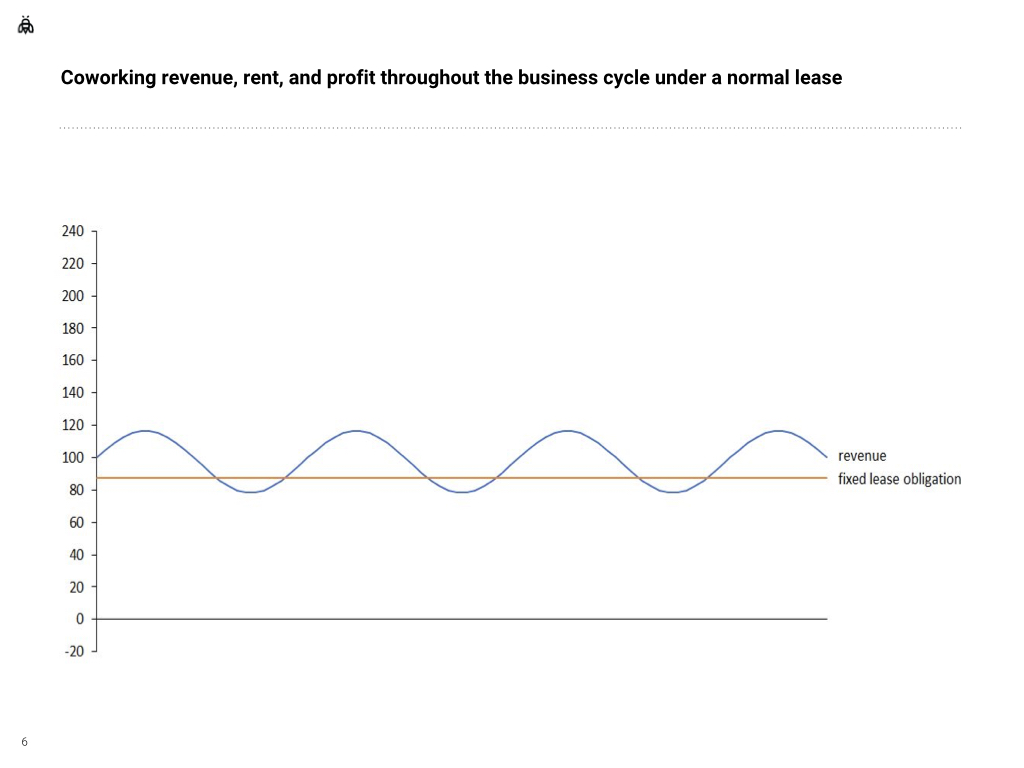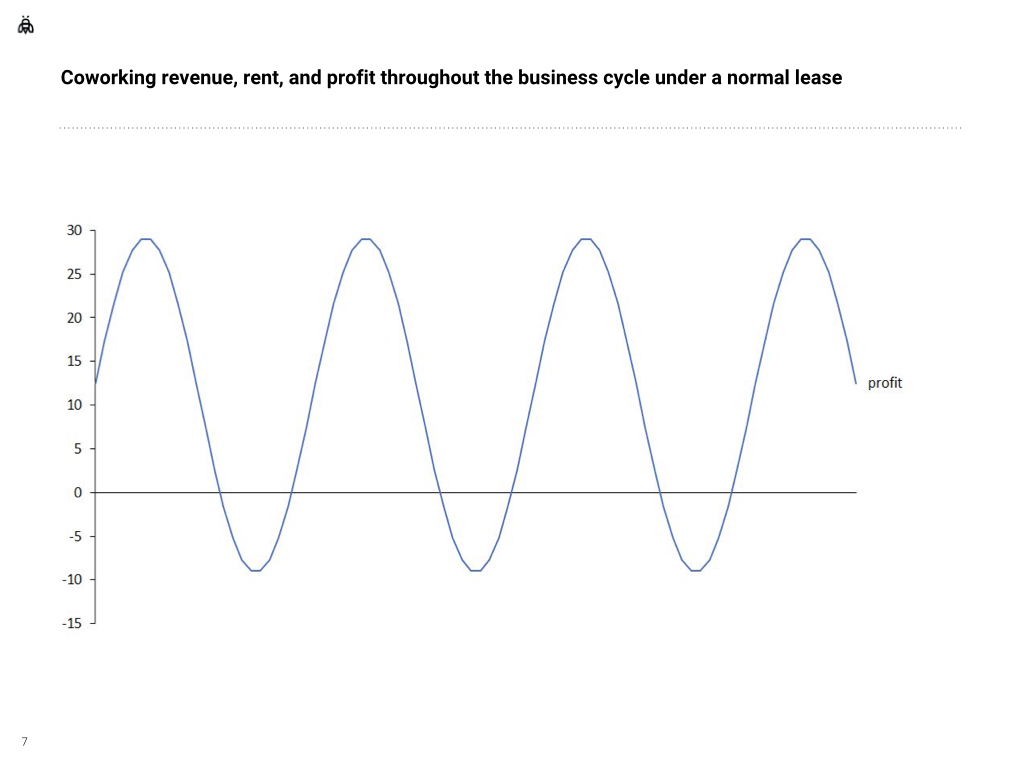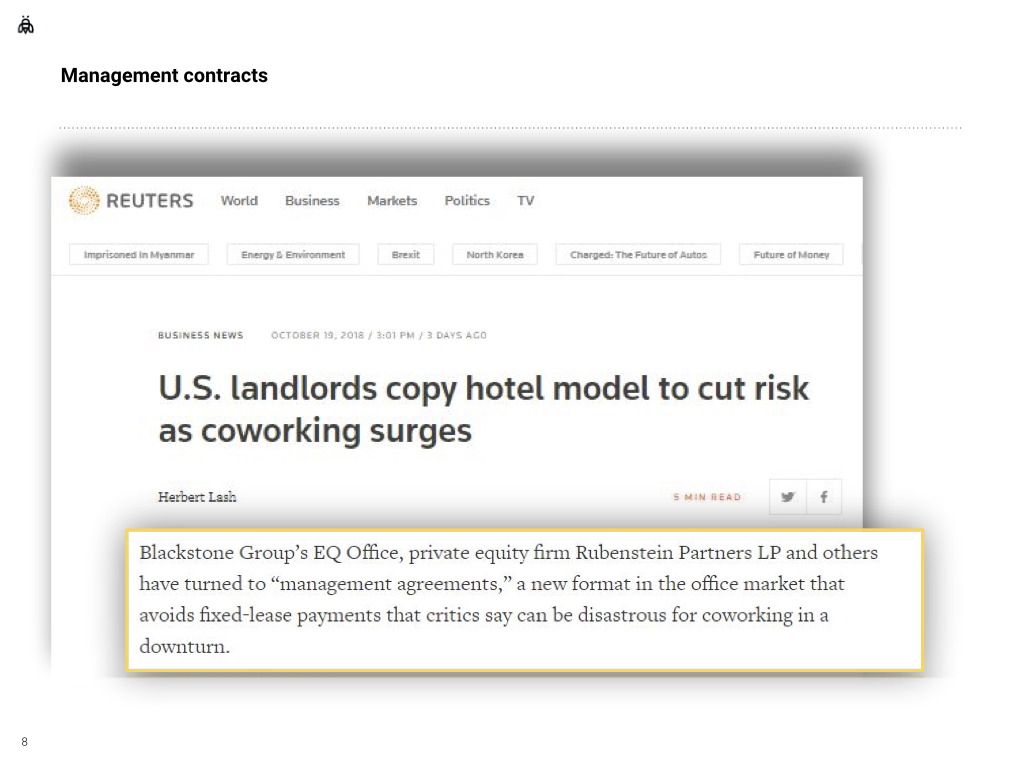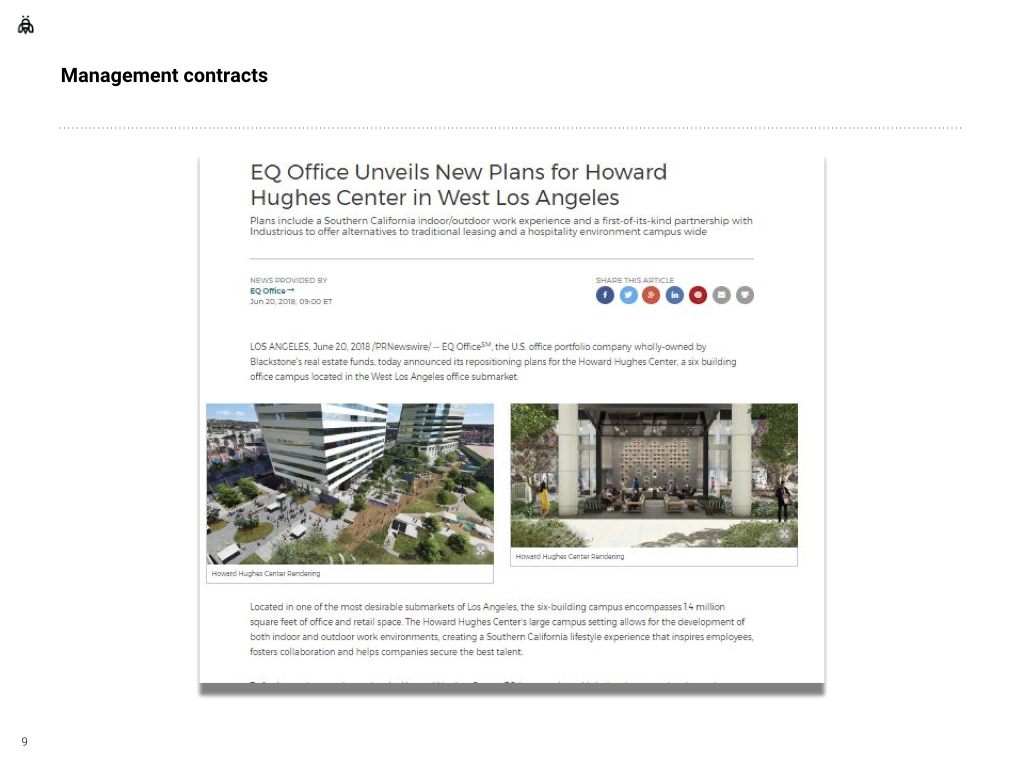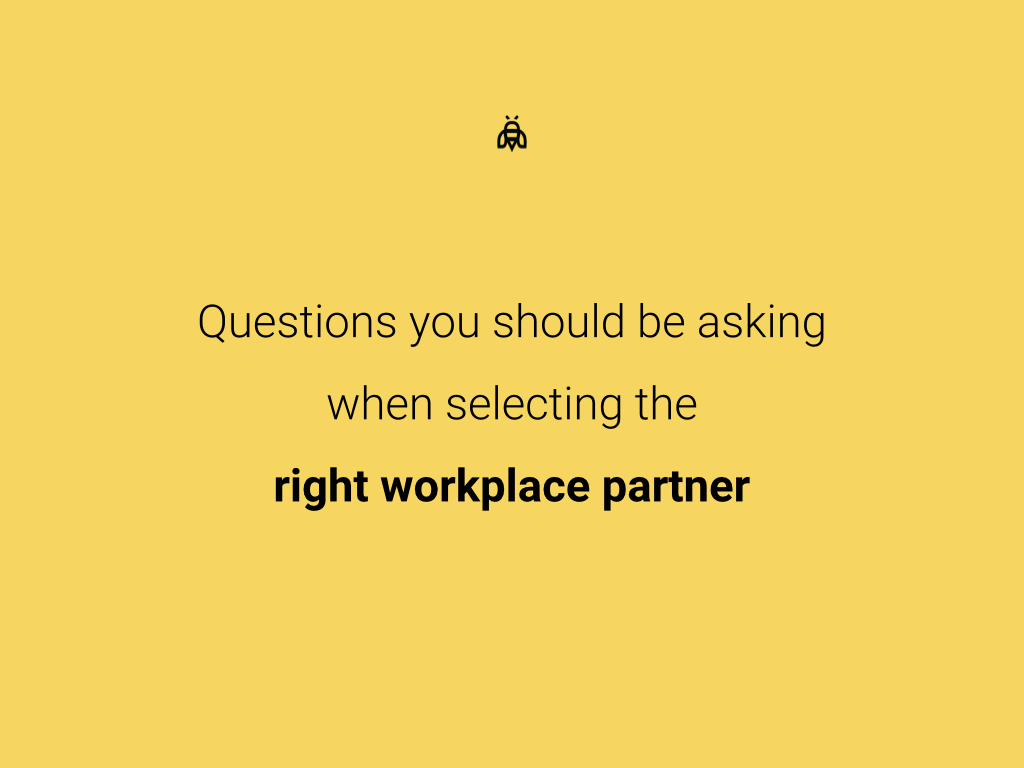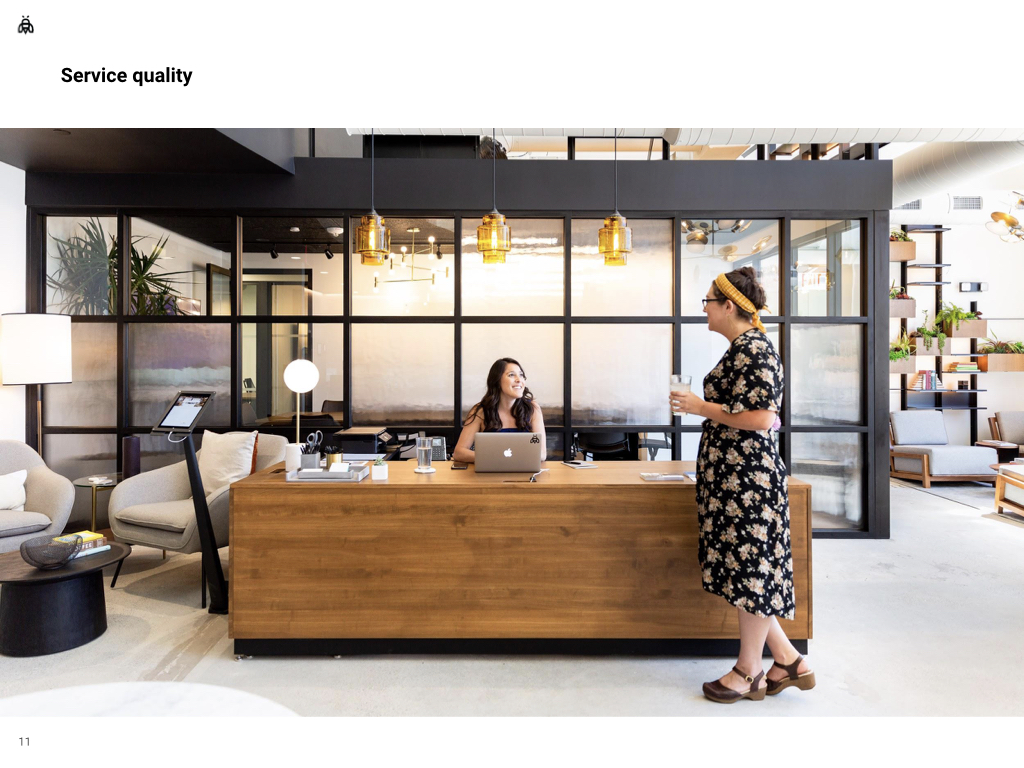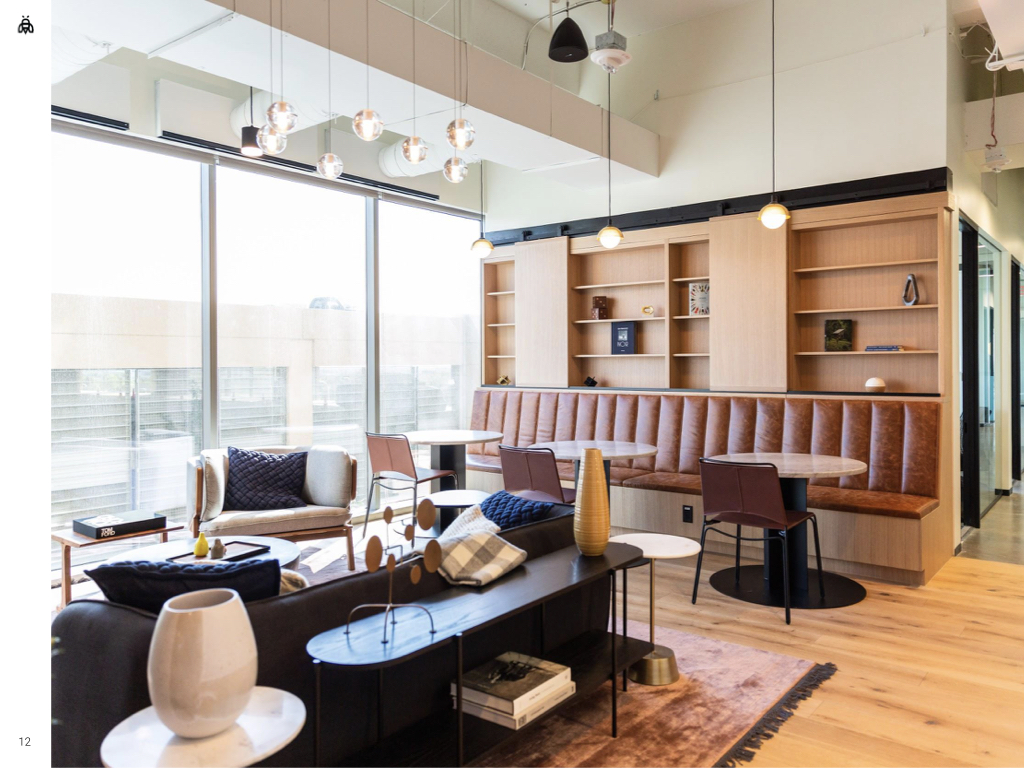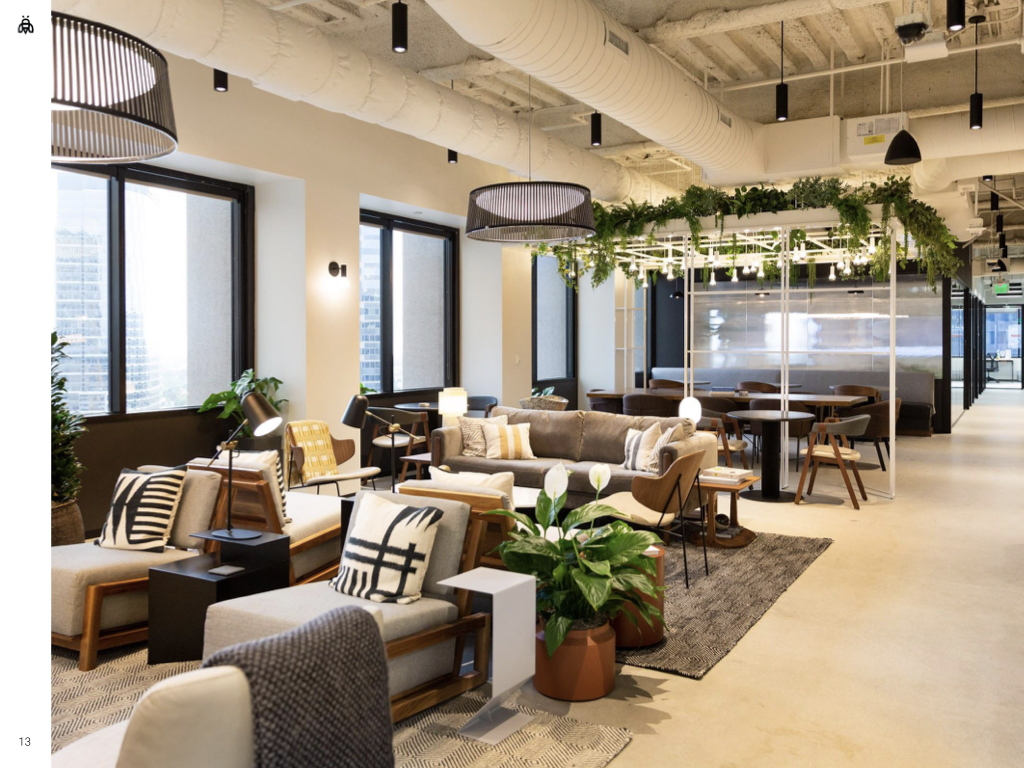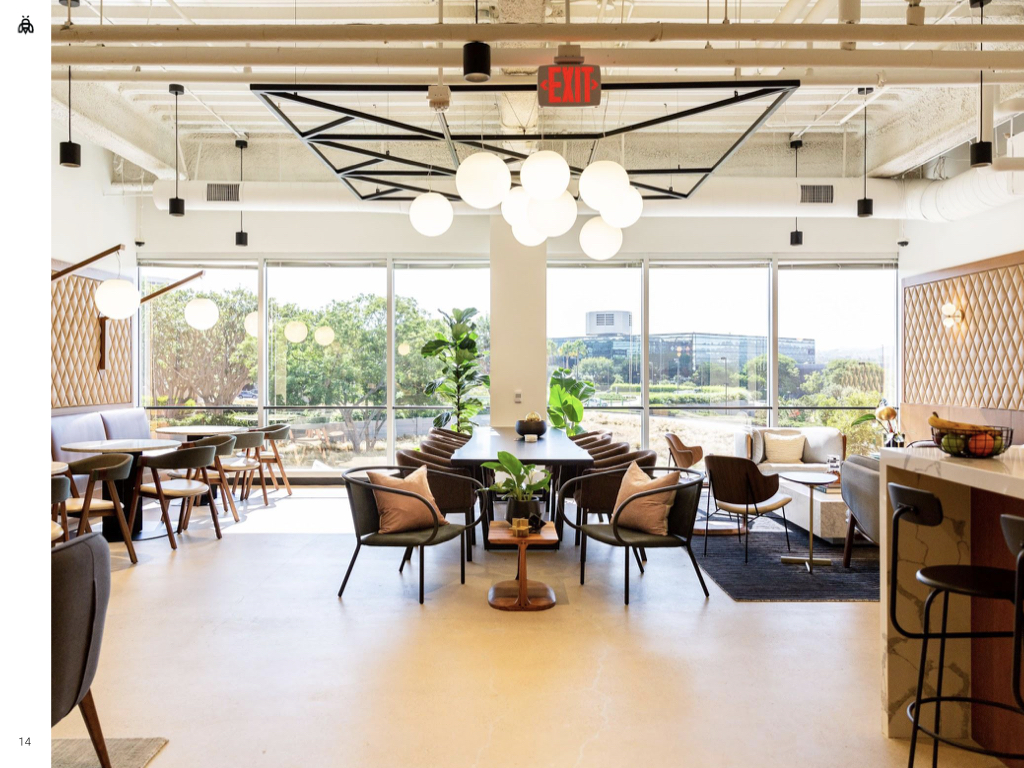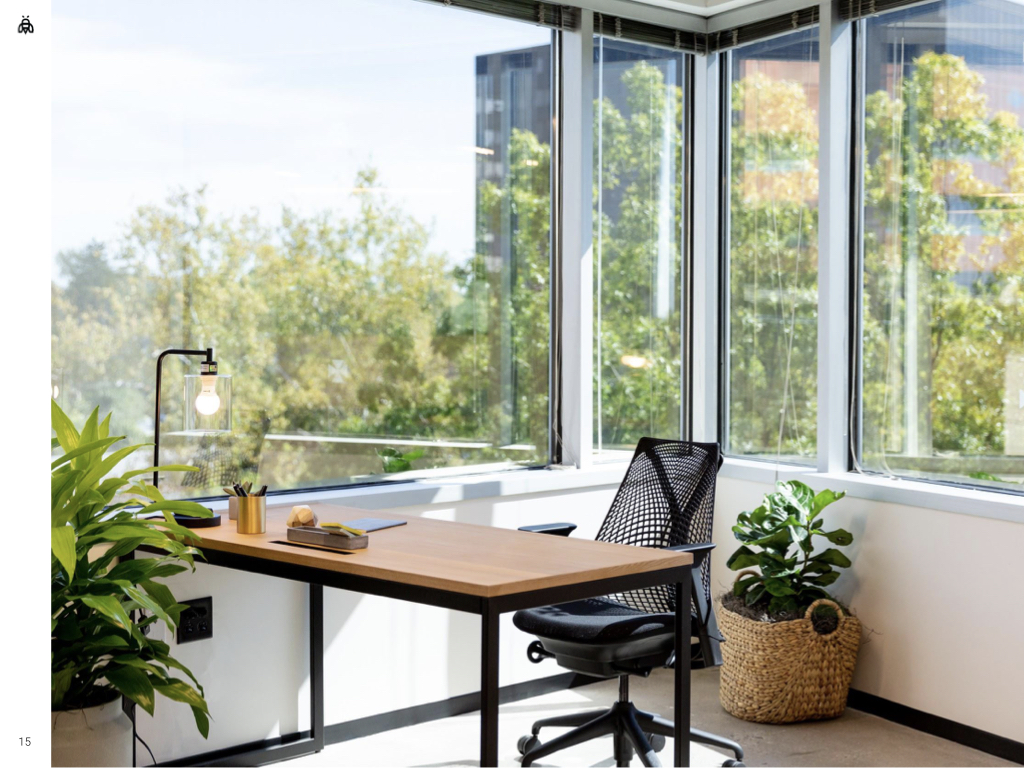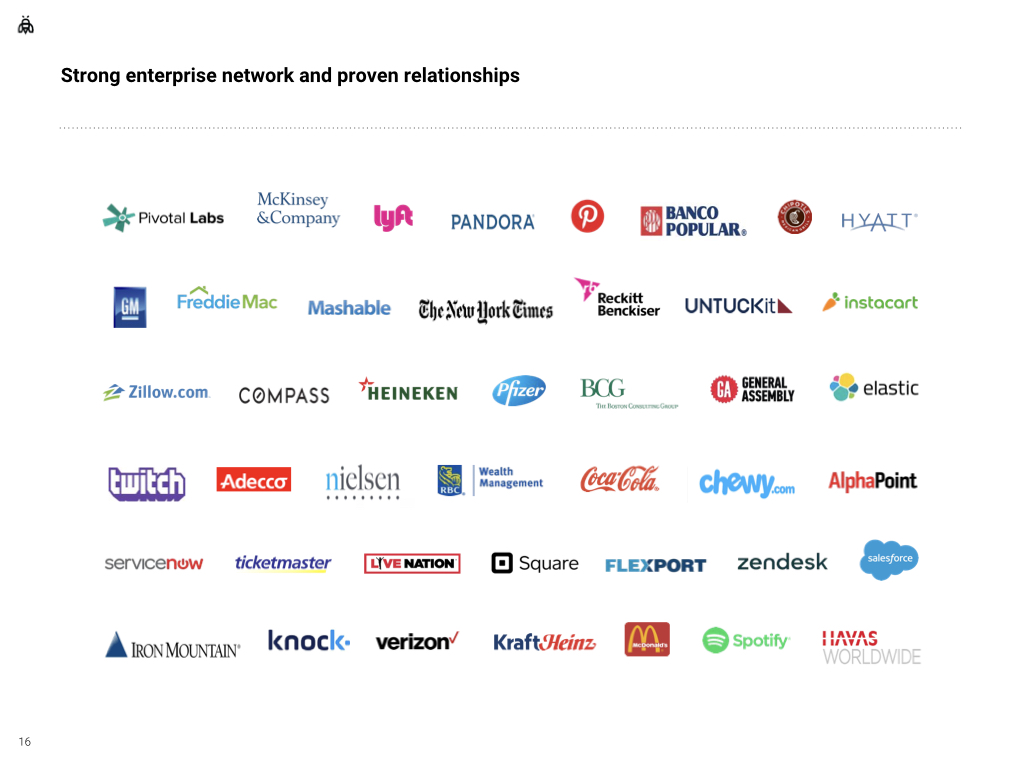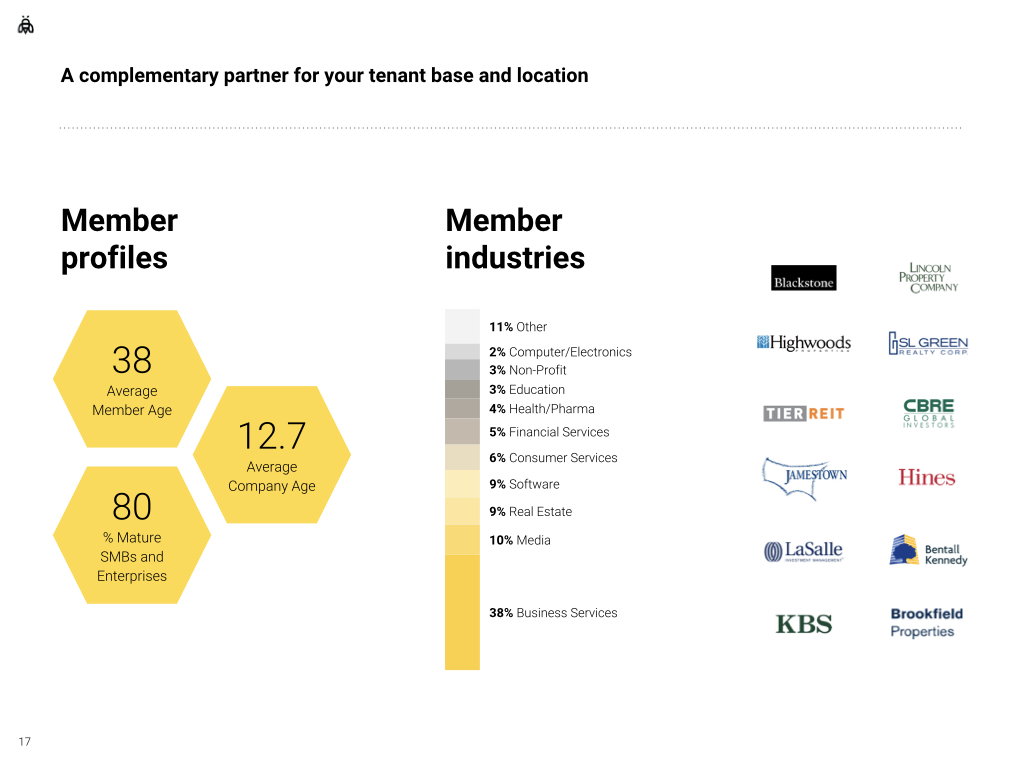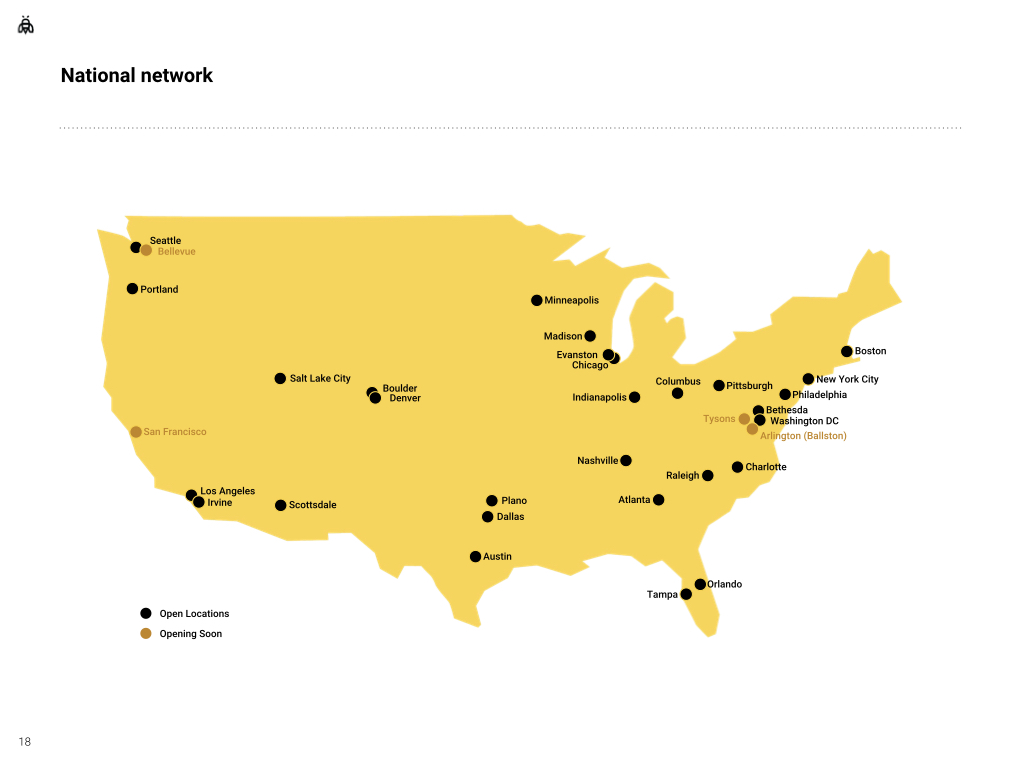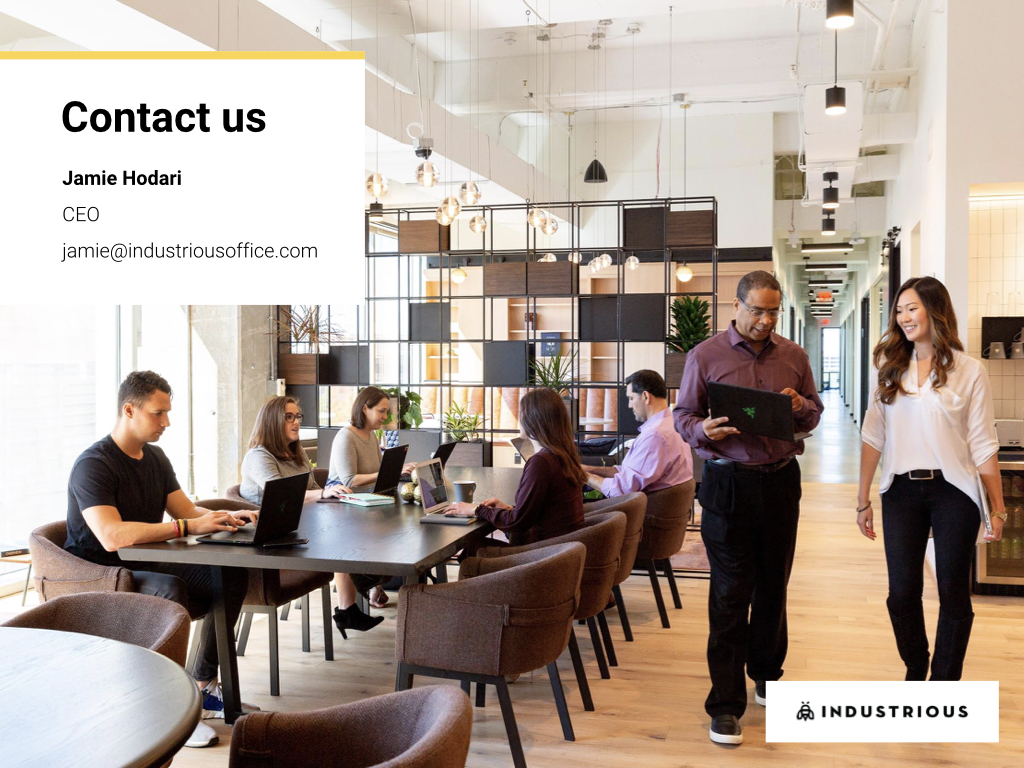 VIDEO TRANSCRIPT
My name is Jamie Hodari, I run a company called Industrious. We're the largest premium workplace provider in the country so we're in about 35 cities and launching three or four units a month. Within that context I wanted to talk a little bit about what our industry actually is and then to talk about risk in our business. So when we started our business, in those initial sort of pitch meetings, all anybody wanted to talk about is coworking the real deal and how long is it going to be around for or is it just a trend? And I think at this point that's really receded but people do want to know. Okay I believe it's here to stay.
I know that adoption is growing really quickly but how risky is it? And so I wanted to focus a little bit on that and then in particular what landlords can do to take advantage of the rapid rise in adoption of this product category and in a way that mitigates risk. So what is our business? Here's the truth about workplace as a service, it is in large sense an outsourcing business. So when we started the business the premise at the time was that the white space in the coworking industry was for a more professional, more elegant product and that was true and I think that remains true to this day.
About a year in we had a customer, a large Silicon Valley firm that was growing out of one of our spaces and they approached us and said, hey we actually really need your help. Would you be willing to build out our headquarters in Chicago for us, we think that you'll deliver a better product than if we did it ourselves.
And in that moment I think my Co-Founder and I had sort of a light bulb moment where he said this is an outsourcing industry. This is basically where a large sophisticated company is taking a major cost line non-core complex out of their business and handing it off to a third party. And the observation is that in a lot of outsourcing industries, they kind of exist as niches for decades. So if you think about manufacturing outsourcing that was around in the 70s and the 80s as 1% of the market, your factories are overloaded so you use an outsourced manufacturer in data storage. You've run out of server space, so you outsource some portion of your data storage. Until someday when you see this rapid rise in adoption, and in a lot of outsourcing industries it goes from 1% to 5% to 50% in data storage. 95% adoption, and the question is what causes that rise in adoption?
For us it's clear that in most outsourcing industries it's the moment when someone can walk in your door and say I can do this better than if you did it yourself. So I can manufacture the iPhone more efficiently, more effectively, with less errors than if Apple did it. I can store your data more effectively with less downtime, fewer service interruptions than when you hosted on your own servers and we've basically spent five years trying to cross that exact threshold to be able to walk into Johnson & Johnson's Head of Workplace's office or Pinterest or Twitter or Spotify or Bank of America and say we are going to deliver a better workplace experience to your employees. You're going to have happier, more engaged, more productive employees if you let us deliver your workplace experience for you rather than if you do it yourself.
I think about a year and a half ago Industrious and a few other providers were actually able to start crossing that threshold. And that's why when you look at our business and you say what's going on here? Why is this cropping up everywhere? Why are large enterprise customers starting to really crank up their adoption? It's because like a lot of outsourcing industries it's also addictive once you started doing it and you see that you get a better outcome. It's really hard to go back to doing it yourself. So that would be kind of my framework for where we are today.
I don't want to oversell it. I think for small businesses and teams of 20 and below that ship has sailed. You're going to be in some sort of outsource setting. For larger teams from big businesses, I think we're in the experimental phase. If you look at most big Fortune 500 hundreds they're doing one or two major experiments with putting a team of 200, 300, 400 people in an outsourced setting and they're testing, how happy are my employees? How many people quit in an 18 month period. They're taking stock and a lot of those companies are coming to the end of that experimental period and I think, look I'm biased here but I think most of them are coming to the conclusion that they actually did get a better outcome and they're now starting the wave of really pushing adoption, at least outside of their headquarters, moving a lot of their workforce portfolio to a third party setting. So the question I think at hand is what does that mean for landlords?
This is, I think, very clearly becoming the most important amenity in a building. Meaning, Ernst and Young comes with a 300,000 square foot lease in a building and they're trying to decide if they're going to be in you know Columbus Circle or the building three blocks south of here. And it matters if the gym is nice, and it matters if there's a roof deck, but really if you can say look, I have four floors of the building that are dedicated to highly serviced flexible space that you can grow your team into, that really is an amenity that moves the needle on how corporate occupiers are deciding where to go. We're in the building already having whisky tasting classes and lectures and a highly serviced sort of amenity base and we're able to deliver that to the entire tenant base of the building not just to the flexible workplace customers and you find that increasingly are saying I really want this in my building but this feels risky.
What I will say is the knock on our business, which is that it is a mismatch of long-term liabilities and short-term asset, and I think if you talk to any coworking skeptic that's the first thing they will point to is a very valid criticism of our business. I think people bend over backwards in our business to try to say it's not true and here's why it's not true and you don't have to worry about that. The reality is, it is true. I think as our business becomes an increasingly large part of the commercial real estate industry more broadly, that's a problem because you're amassing a lot of risk and we think there's a better way to do this. So this would be an exhaustive sort of you know revenue of a coworking operator over various ups and downs, various cycles and it probably looks a lot like other revenue management businesses which is to say you know if you look at lodging over the last eight recessions there tends to be a 15% swing in revenue. If you look at Regus, which is comparable to the different businesses in the last recession in North America where they have twelve hundred units they saw about an 11% reduction in revenue at the unit level. That's not that risky of a business within the framework of most industries. I think that's a relatively reasonable risk profile.
The problem is when you put a lease underneath that, it's basically like putting leverage on our business. It's like if you put debt on your house and you get all of the upside from appreciation and you're underwater immediately if you go below the loan amount. What it does is creates these wild swings in profitability for coworking providers where in good years they're printing money and in bad years they're in the red. And the problem for landlords is if you look at a WeWork, Industrious or any other coworking provider and this is brutally honest, they will put money into a unit for 3-7 months perhaps if it's losing money in a recession but they're not going to forever. It means the landlord is bearing a lot of the downside risk and participating in none of the upside risk.
We believe very strongly that it's time for our industry to start shifting over to the model of the hotel industry where coworking providers and workplace service providers partner with landlords. They program the whole building, they have coworking floors of essentially custom suites for teams of 20 to 400, and you do that in a profit sharing arrangement rather than on top of a fixed lease. This is something that doesn't sound that cutting edge but it's at the very forefront of the industry right now.
This Reuters article from I think four days ago is the first time I've seen a major publication talk about the fact that providers like us are starting to move to management contracts. It's happening very quickly. So for Industrious for example, a year ago 95% of our pipeline was arm's length leases and 5% were partnerships with landlords. It's now about 75% partnerships with landlords and I really think this is not just about Industrious. This is something that's going to turn our industry into a more sustainable, safer business. That large occupiers can really use with peace of mind that it's not going anywhere and that landlords can take advantage of without taking on undue risk.
This for example is a project we just announced with Blackstone in Los Angeles to manage an entire campus of buildings for them under a profit sharing arrangement where we're managing coworking or managing custom suites and also all of the building common amenities. So let's say your the landlord and you decide, this makes sense, I do think I want to partner up with a provider under a sort of management or partnership arrangement. And then you've got to really dig in on who you're going to partner with because more so than an arm's length lease scenario, you're really shoulder to shoulder with that operator.
I'll go very quickly through some of the ways in which a landlord should approach this question.
So first what is the quality of the provider to go back to the earlier point. The name of the game in this business is to walk in the door of Pandora's Head of Workplace and say, we can deliver as good or better of a workplace experience than when you do it yourself. That's a high bar to cross and it's very important when you're working with your workplace-as-a-service provider, to be working with a quality provider that can actually make that pitch. Here's some images of industrial cities across the country. Increasingly it's a relationship business where the coworking provider, whether it's WeWork or Industrious, is working directly with the occupier. So it's important to be working with one that already has a series of existing relationships with those occupiers to start to deploy more and more of their workplace portfolio across the country.
The next is what is the profile of the actual people to walk into work everyday? Some buildings want a very young engineering-heavy sort of workplace, some want more mature, broad national businesses and there's no wrong answer to it but it's worth thinking for your building about matching the type of workplace provider you're bringing in, with the general brand tone of the building.
The next is, and I do think this is quite important, you need a national provider. So this is true for a Johnson & Johnson, they're looking for one or two providers to do 7, 8 markets with and it becomes increasingly hard for single point local providers to compete. So that's part of why you're seeing a lot of consolidation in the business.